October 2nd, 2018 marks the 150th birthday celebration of Mahatma Gandhiji, who is considered as the father of our motherland, India. India Association of Nebraska (IAN) takes pride in celebrating the day with the community.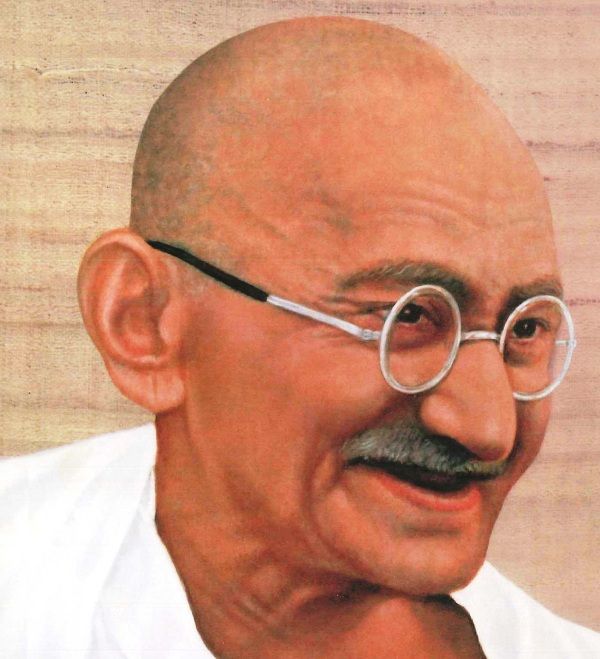 He was not only an inspiration to the citizens of India, during the freedom struggle movement, but many other world leaders followed his foot path for their respective rights and freedom movements.
As we remember Gandhi on his 150th birth anniversary, we reflect upon four notable world leaders who actively drew from the Gandhian model of 'ahimsa' and 'satyagraha'.

Martin Luther King Jr.:
The African-American civil rights movement is perhaps one of the most momentous epiimg sodes of American history. Leading the decade-long movement was the American Baptist minister and activist Martin Luther King Jr. with his staunch belief in Christian principles and Gandhian philosophy.
Inspired by Gandhi, King made a trip to India in April 1959. He wrote that "The trip had a great impact upon me personally. It was wonderful to be in Gandhi's land, to talk with his son, his grandson, his cousins and other relatives." He also said that "I left India more convinced than nonviolent resistance is the most potent weapon available to oppressed people in their struggle for freedom."

Nelson Mandela
After Nelson Mandela was released from jail after 27 years of imprisonment, he first destination abroad was India, to the country of his 'political guru', which he considered as his pilgrimage.
Mandela also wrote in his autobiography that "nonviolent passive resistance is effective as long as your opposition adheres to the same rules as you do. But if peaceful protest is met with violence, its efficacy is at an end. For me. nonviolence was not a moral principle but a strategy".
Ho Chi Minh
The Vietnamese Ho Chi Minh is known to be largely influenced by Gandhian thought. "I and others may be revolutionaries but we are disciples of Mahatma Gandhi, directly or indirectly, nothing more nothing less," he is believed to have said.

The Dalai Lama
During his first visit to India, Dalai Lama made his first stop at Rajghat, the cremation ground of Gandhi. He said,"As I stood there I wondered what wise counsel the Mahatma would have given me if he had been alive. I am sure he would have thrown all his strength of will and character into a peaceful campaign for the freedom of the people of Tibet," he wrote in his memoir describing his visit. The Dalai Lama is believed to be guided by Gandhian philosophy in his ongoing struggle for Tibetan independence.

Here are some of his famous quotes

# Be the change that you want to see in the world.
# Nobody can hurt me without my permission.
# Live as if you were to die tomorrow. Learn as if you were to live forever.
# The weak can never forgive. Forgiveness is an attribute of the strong.
# Freedom is not worth having if it does not include the freedom to make mistakes.
# If you want real peace in the World, start with Children.
# In a gentle way, you can shake the world.
# The best way to find yourself is to lose yourself in the service of others.
# Glory lies in the attempt to reach one's goal and not in reaching it.
# The future depends on what you do today.
# Service which is rendered without joy helps neither the servant nor the served.
# You don't know who is important to you until you actually lose them.
# I object to violence because when it appears to do good, the good is only temporary; the evil it does is permanent.
# You may never know what results come of your actions, but if you do nothing, there will be no results.
# I cannot conceive of a greater loss than the loss of one's self-respect.
# The day the power of love overrules the love of power, the world will know peace.