India Association of Nebraska (IAN) cordially invites you all for the 68th Indian Republic Day Celebrations -2017 to be held on Saturday, January 28th, 2017 at the Hindu Temple Social Hall from 4.30 P.M to 7:30 P.M. Please save the date.
This patriotic occasion will be marked with flag hoisting, singing of American and Indian National Anthems, fancy dress competition, cultural activities followed by dinner.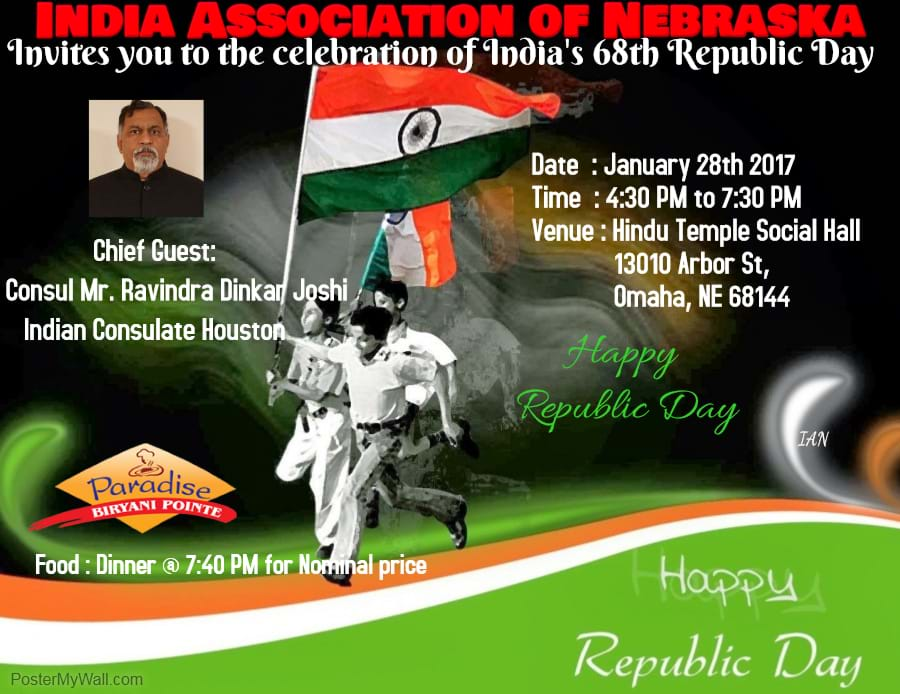 The cultural programs should be around patriotic themes. The fancy dress competition will be for kids in the age range of 04 to 16 years and should also be based around India's Patriotic and Freedom Fighter characters.
If you would like to participate in the cultural events, we kindly request you to register by clicking the below link.
Click here to register for cultural events
Please register your kids for the Fancy Dress competition by clicking the below link.