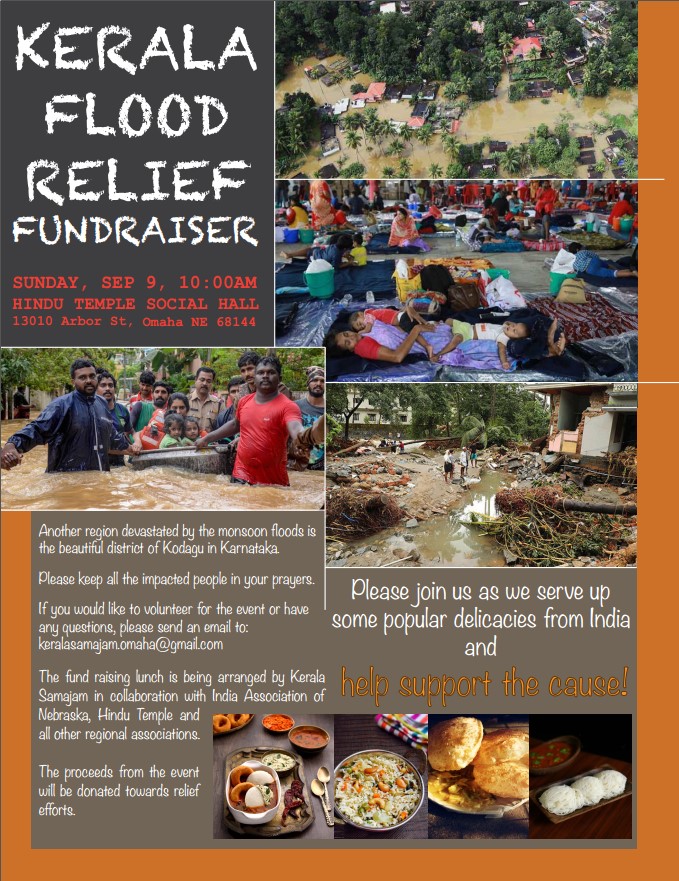 We appeal to all our brothers and sisters here in Nebraska, to wholeheartedly contribute to the efforts to help the affected- survival is the first concern and then rebuild! You can make a difference! ACT now!
Please use this link to donate to this rebuilding effort
(P.S: Your contributions made to this cause is tax-deductible. IAN is working with Kerala Samajam)
Thank you and please pray for the people in Kerala.