The India Association of Nebraska, in coordination with the North South Foundation (NSF) Nebraska chapter is organizing bee contests that include the Geography bee, Public Speaking, Spelling bee, Math bee, Science Bee and Vocabulary bee this year for the kids of Indian origin. Registration is now open & the contests will be conducted on March 17th and March 18th of 2018. Please register your kids online in the NSF Website. Qualified kids will get to participate in the national level contests conducted by NSF.
IAN also is conducting ACT Mock Test on Mar17th, 2018 @ 9:00 AM with the following fees.
Members - $5 & Non Members- $10
Click here to register for ACT Mock Test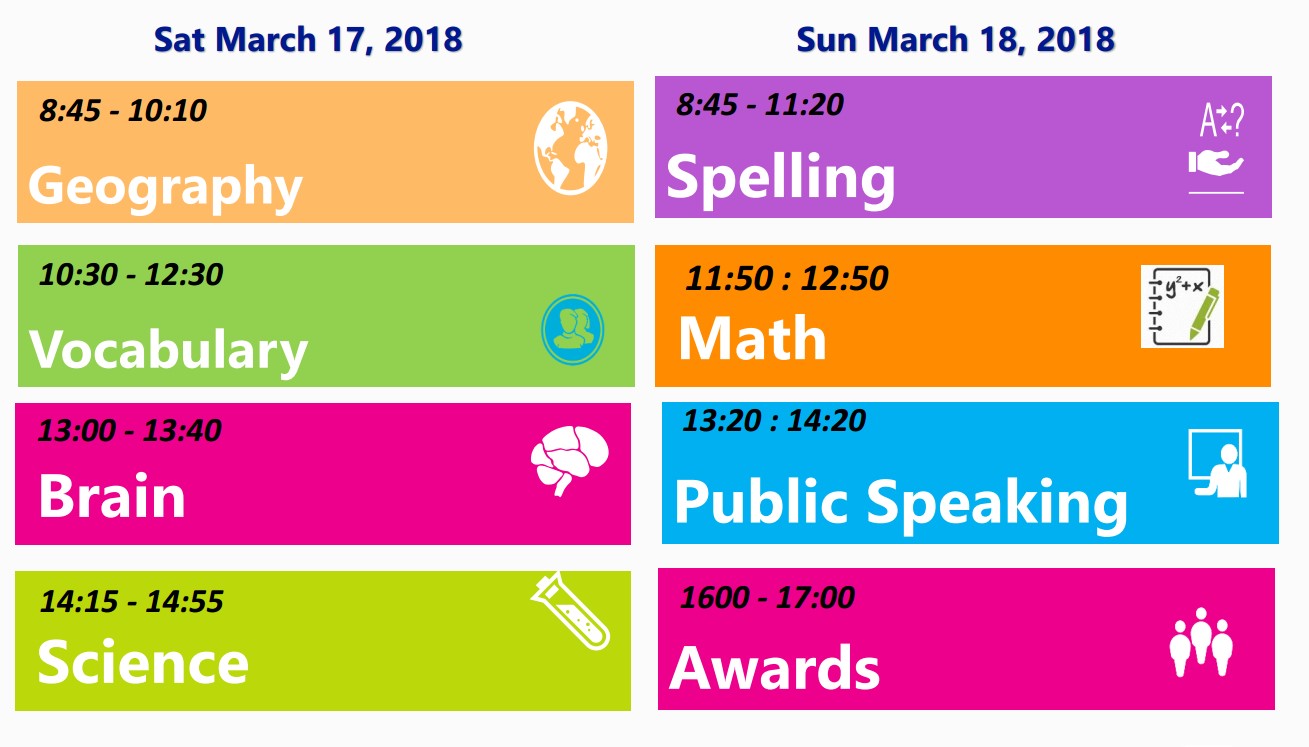 Event Information
Venue:
Mammel Hall, 6708 Pine St, Omaha NE 68106
Contact:
Ravi: 402-617-3695
Tirumal: 832-259-5750
Date Time:
March 17th & 18th, 2018
Registration Deadline:
March 3rd, 2018
Contest Calendar:
Click here for Contest Calendar
Registration Details: Please go to URL http://www.northsouth.org and select 'US login' and 'Parent login' from the main page. Register parent and kid information and follow further instructions to register. Remember to select 'Omaha, NE' as NSF chapter and 'India' as country of origin while entering your registration details.